13 May 2019: The Art of Debating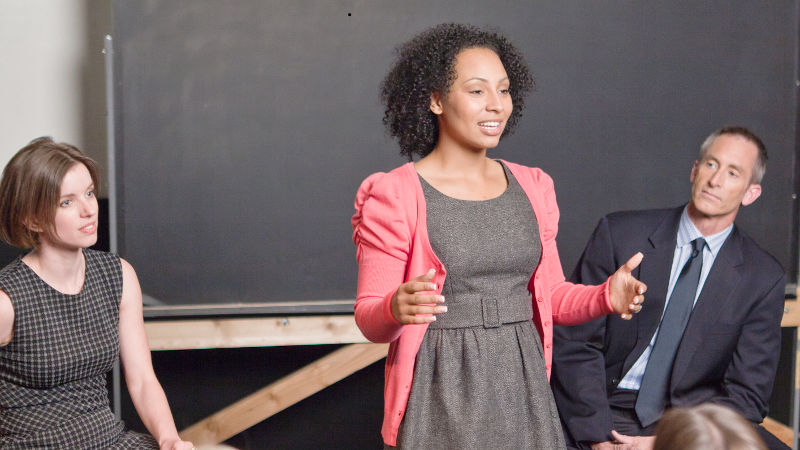 In April and May 2019 we will host a series of special meetings that will boost your communication skills. For an extra portion of fun and learning join our activities that are creatively different from our well-known Toastmasters sessions.
Two debating teams will battle it out to convince the audience to support their view. Participate actively and train your argumentation skills in a constructive way.
The debate
To add more fun and spontaneity, topic of debate will be announced by TME/ debate host after the round table. Speakers then have 15 minutes to prepare, while the audience goes for a break/ listen to briefing.
Speakers will be briefed in detail (long) before the day of debate on the goals, formats, rules, guidelines etc.
For debater roles, priority will be given to members. Second-in-line are active guests.
During the 15 mins preparation, all materials are allowed (internet, newspaper, books etc.).
Debate starts with the host giving background info on the topic and introducing the speaker. Debate closes with the host summarising the points raised by speaker and asking the audience to vote for winning team and best speaker (please prepare some medals or certificates).
4 minutes per speaker; In the 2nd and 3rd minute, speaker must accept at least one Point of Information POI
POI: Members from opposite team can ask a short question, question must be asked in max. 15 seconds (to seek clarification instead of being disruptive). Max. 2 POIs are allowed throughout duration of a speech, to ensure a good flow of speech.
Speakers' roles:

Speaker 1, proposition: Intro, definitions, scope of debate, arguments 1,2…
Speaker 1, opposition: Counter arguments/ rebuttals, new arguments 1,2…
Speaker 2, pro: Counter arguments, new arguments 3,4…
Speaker 2, opp: Counter arguments, new arguments 3,4…
Speaker 3, pro: Counter arguments, wrap up (no new arguments)
Speaker 3, opp: Counter arguments, wrap up (no new arguments)
http://basf-toastmasters.com/spring-into-action/
http://tmclub.eu/viewagenda_mobile.php?c=803&show=next
Getting to our meeting location is easy — our room is just a few steps behind BASF gate 5. Please let us know if you want to join:
http://basf-toastmasters.com/contact/
https://tmclub.eu/profile.php?mode=email&u=59657