Dieser Inhalt ist für keinen zugänglich.
June 12, 2023, 17:45 - 19:30: Get to know Toastmasters!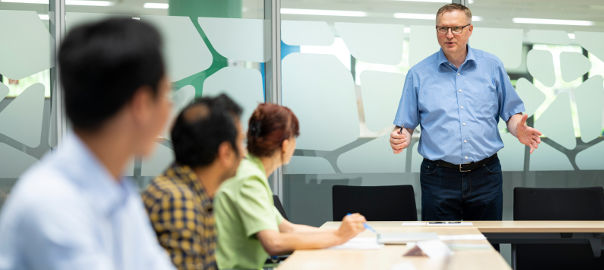 Do you want to become a confident public speaker and strong leader? If so, Toastmasters is the place for you. You'll find a supportive learn-by-doing environment that allows you to achieve your goals at your own pace. We invite you to visit us on June 12, 2023, 17:45 - 19:30. No obligations — we just can explain the idea behind Toastmasters and show how you can improve your public speaking skills. Join us as a guest at our regular club meeting held on site at BASF in Ludwigshafen. A lot of our members are working at BASF, nevertheless BASF Toastmasters is open to everyone and has a number of external members. Please contact us in case you visit us for the very first time!  Up-to-date information regarding the implications of coronavirus are  ⟶here! 
There are also many roles to be filled – please feel free to take one of the roles to run a smooth and enjoyable meeting. If you want you can give your presentation in German as well. Please contact us in case you are an external visitor or have any other questions.
picture / Bild: BASF