Cancelled: Spring into Action 2020!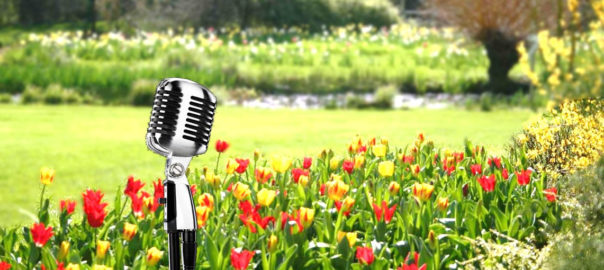 The ongoing meeting restrictions due to coronavirus force us to cancel our spring 2020 special. We decided to postpone this concept to fall 2020 and hope to welcome you then for these face-to-face meetings!
In April and May 2020, we will host a series of special meetings that will boost your communication skills. For an extra portion of fun and learnig, join our activities that are creatively different from our well-known Toastmasters sessions.
27 April – Table Topics® Gala
A whole evening filled with impromptu speeches? Yes, please! Three Table Topics® Masters will prepare fun, creative and entertaining questions to test and sharpen your spontaneous speaking skills.
04 May – Characteristics of Effective Leaders (workshop)
In this workshop, we will look at the definition of leadership, discover our present leadership skills, see how our skills are perceived by others and learn how we can become better leaders.
11 May – Backwards meeting
With the agenda upside-down, all events have a new order. Yes, this means functionary reports kick-start the meeting. Speech evaluations go before the prepared speeches. Table Topics answers are given before their questions. It is a fun and rewarding exercise in impromptu skills and creativity. For example, make the speaker sing in the middle of his or her speech, have the lights go out in the middle of the Toastmaster's introduction, or encourage guests to laugh like hyenas during the meeting. Imagine the possibilities!
18 May – The Art of Debating
Two debating teams will battle it out to convince the audience to support their view. Participate actively and train your argumentation skills in a constructive way.
25 May – Sound Great with Mic (meeting at / with John Deere Toastmasters, Mannheim)*
Whether you are speaking at an event, making a recording or being interviewed, talking into a mic is not exactly like talking without one. You will receive practical tips on how to use it, have the chance to present with a mic and get useful feedback on your skills.
*Location and time of this meeting will be different!
Meetings of BASF Toastmasters start at 17:45, J660 / R136
www.basf-toastmasters.com/contact
meetup.com/Toastmasters-LU