How to Survive Table Topics (10 May 2021)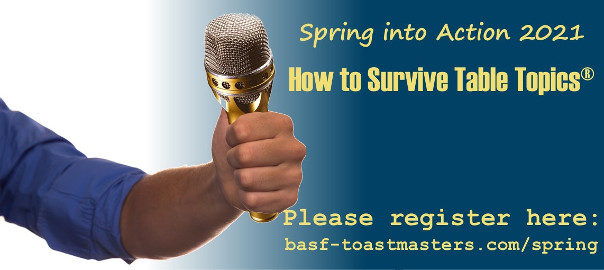 Are you the one on the stage to answer the Table Topics® Master's question? Sweaty hands and a hot head? No words in mind? No idea how to fill the next two minutes?
You've got the chance to find out more about Table Topics® and how to approach the successful delivery of an entertaining speech. Have a look at some strategies and methods that help you to find the right words.
Overcome the scary ideas in your hot head that are slowing you down in being an excellent impromptu speaker! Join in to our workshop by registering  →here.