BASF Toastmasters meets Sherlock Holmes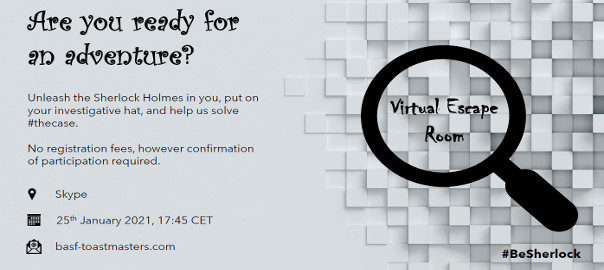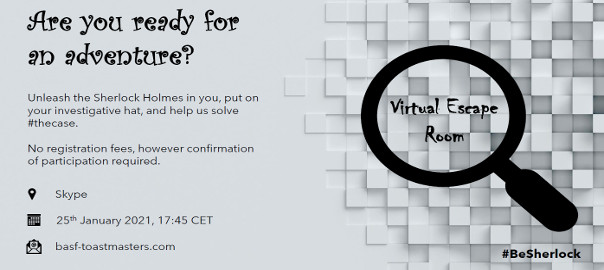 Dear BASF Toastmasters and guests,
You are cordially invited to our next special online meeting, details as followed:
What: Virtual Escape Room – online game
When: Monday, 25 January 2021, 17:45 CET
Where: Skype (contact us for access details)
Please note that the game is optimized for laptops/ desktops and can be played on all standard browsers (Chrome, Edge, Firefox…). Pen and paper are not required but could come handy.
We would appreciate if you could confirm your participation beforehand, so that we can make the necessary technical preparation.